Request a Freight Shipping Quote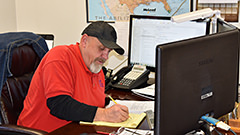 Growing your business and expanding your customer base is not always an easy task. The first step is knowing how to get your materials and products where they need to go. While there are many things to consider, a freight shipping quote is a great place to start. With this, you can then begin to plan the rest of your strategy.
To get started complete the form below, and we will get back to you with your customized freight quote.
Get a Freight Shipping Quote for any of Our Services
RRR transportation typically ships in routes that originate in Georgia carrying dry freight to destinations throughout the Pacific Northwest. Our trucks then return to Georgia often carrying produce from the West Coast.
Whether you have temperature sensitive or refrigerated produce that you need shipped or other materials you need transported across the country, we can help for both one time and ongoing shipments. We provide accurate freight shipping quotes for all of our transportation services. An RRR Transportation freight shipping quote is a free, no-obligation estimate. By providing the details of your shipment, we can provide you with a free quote for any service we offer.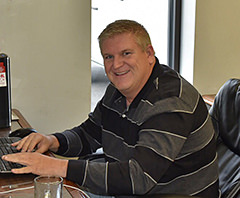 Produce Delivery & Refrigerated Trucking: Using the latest state of the art refrigerated trailers, we carry produce and other temperature sensitive goods across the country. A freight shipping quote for our refrigerated trucking service includes all the necessary expenses, including fuel for the refrigeration unit so that you know exactly how much it costs to ship your temperature sensitive goods.
OTR Trucking: Over the road (OTR) trucking requires long routes across the country. Navigating these routes requires expert drivers who are used to the varied conditions, climates, and hazards of extended travel. RRR transportation only hires the most experience driving teams for our long haul trucking routes. Additionally, we are a SmartChoice carrier and use some of the best technology to improve fuel efficiency for long haul routes, resulting in a savings that is reflected in your shipping quote.
Team Service: A team of drivers can move your load from one end of the country to the other in half the time, meaning quicker delivery times for your long haul routes. Using teams for all of our OTR routes also allows us to maintain compliance with important rest regulations for drivers, and safely get your product to its destination as fast as possible.
Contact Us for a Shipping Quote Today
To learn more about our services an what sets us apart, contact us online or by phone today. You can also fill out the form above to request a customized freight quote to meet your transportation needs.