Our Truck Driver Job Description
Being a truck driver is a career of freedom and security. Few other jobs pay as well or let you see as much of the country as driving a truck. The truck driver job description on this page will let you know exactly what we are looking for in our drivers and what we have to offer. If you are interested in our  truck driving jobs in Georgia after reading the truck driver job description below, contact us or fill out a truck driver job application online today!

A Description of Our Truck Driver Jobs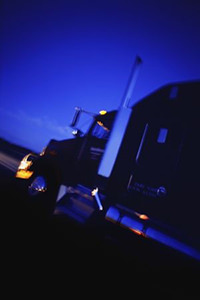 Rack Up Miles on Long Haul Routes: As a long haul trucking company, we can give our drivers the long routes they want to rack up miles and collect big pay checks. Our shipping routes average at least 2,500 miles and our truck driver job description promises drivers that they can expect to drive more than 20,000 miles per month. Our routes primarily run from Georgia and other areas around the Southeast to California and the Northwest.
Drive Our Fleet of Late Model Trucks: RRR Transportation operates a fleet of late model Volvo 780 trucks equipped with automatic transmissions, APUs, and inverters. Each of these brand new trucks are inspected and maintained weekly and serviced before each route. This means that drivers can avoid the hassles of breakdowns and delays.
Enjoy the Benefits of Team Driving: As part of our truck driver job description, we hire only experienced team drivers for our long haul routes. We believe that team drivers allow us to provide the best delivery times to our customers while allowing drivers to travel more miles. This also offers the added benefit of allowing our drivers to work with their spouses and reduces the strain and fatigue of traveling across the country alone.
Be One of the Best: Our truck driver job description would be incomplete without safety and experience. We hire only the best drivers who have a proven record of delivering. All of our drivers must have two years of OTR experience and a completely clean driving record.
Experience the Best Benefits: In addition to expecting the best from our truck drivers, we offer the best benefits for our truck driver jobs. We offer great pay, high miles,  health insurance, and a $5000 sign on bonus for each team.
Deliver Superior Customer Service: At RRR Transportation, we guarantee our customers on-time deliveries, safe and careful handling of their cargo, and a pleasant experience from start to finish. Many people at the company must work together to bring this level of service to our customers. We believe that customer service is a key part of our truck driver job description because we need everyone to work together towards this goal.
Learn More About Our Truck Driver Jobs
Does this truck driver job description start sound like something you are interested in? If so, call us today to learn more about our truck driving jobs in Georgia or complete out truck driver job application online to apply today.