How to Find Trucking Companies Hiring Drivers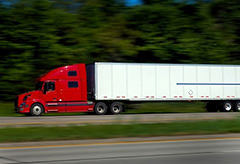 As with any job, it can be a challenge to find the best truck companies hiring drivers. Trucking companies are often swamped with the work of meeting client needs, repairing trucks, and managing drivers and shipments. Having to direct all of their time and attention to running the business, some may not have time to post jobs and openings. Despite this, there are several ways that you can find the best trucking companies hiring drivers in your region.
Resources to Help You Find Trucking Companies Hiring Drivers
From seeing help wanted signs to searching job boards and online job databases, there are number of ways to find trucking companies that are currently hiring drivers. In addition to simply finding trucking companies hiring, you must also keep in mind the kind of jobs that are available as well as what your wants and needs are. Once you know what you want, with just a little time and commitment, it is easy to find trucking companies that are hiring.
Some resources include:
Company Websites: Most established long haul companies use a website to manage business with their clients as well as to advertise that they are hiring for new drivers. Company websites are often one of the best resources, as they not only allow you to learn about trucking jobs that are available, but also about the companies themselves that are hiring.
Databases, Job Boards, & the Internet: The Internet is an invaluable resource for finding trucking companies hiring drivers. In addition to using their own websites for driver recruitment, many companies list jobs with internet databases and a quick search of the database with the type of driving job you want should provide a list of who is hiring in your area.
Talk with Drivers: If you are currently driving over-the-road, you will likely meet other drivers while out on the road. By talking to drivers, you can often get candid insight as to whether or not a company is a good one to drive for. You can also turn to message boards and blog sites to find out what drivers have to say about working for various trucking companies.
Keep Your Eyes on the Road: Many truck companies hiring drivers post such openings on their own trucks. Keep an eye out in your local area and when on the road for trucks with hiring phone numbers to call.
What to Look for When Comparing Trucking Companies Hiring Drivers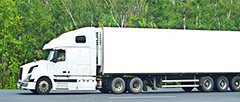 When looking for and comparing trucking companies that are hiring drivers, transparency is one of the most important factors to consider. You want to look for a trucking company that provides as much information as possible both about their company and the jobs available. By posting information on their website or other databases, a company can show that they are established and prepared to offer you a great career.
Applying for Trucking Jobs
When you have found a trucking company hiring drivers that meets your high standards for good pay and good treatment you will need to fill out a truck driver job application. Some companies make this as easy as possible for potential drivers with online application forms.
At RRR Transportation, we are currently hiring established team drivers from throughout Georgia and the southeast. Complete our truck driving job application online today to apply for our truck driving jobs or learn more about our opportunities online.