Pros and Cons of Team Truck Driving Jobs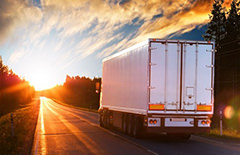 Many believe that team truck driving jobs solve many of the old problems associated with long haul trucking. Team drivers allow routes to be completed more quickly while allowing drivers to build up more miles. However, team truck driving jobs are certainly not for everyone. Like any type of job, team driving come with its pros and cons.
Pros of Team Trucking Jobs
Speed: Because team drivers do not have to pull over in order to get federally mandated rest, freight can travel nearly twice as far as it does in the same amount of time with a solo driver. Team truck driving jobs allow companies to offer a competitive edge because of the faster deliveries, which keeps customers coming back and keeps drivers busy.
Companionship: Often requiring days or weeks on the road, long haul trucking can be a lonely profession. Team trucking jobs help cut back on stress, fatigue, and general lonesomeness of the job because drivers have a partner, often a spouse, to keep them company for all those long miles on the road. This "pro" might not translate into direct savings for the company but it certainly improves the well-being of the driver, a factor that can beneficial in the long term.
Convenience: Whether it is after a traffic delay or a delay at a drop off, drivers often find themselves pushing the clock to get off the road and find a safe place to park at the end of their day. This can mean a lot of stress and hassle for drivers especially when unwanted delays occur. With team driving, this becomes much less of an issue or concern.
Cons of Team Truck Driving Jobs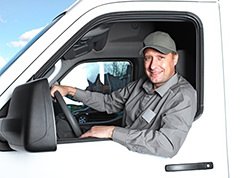 Close Quarters: Ultimately, when it comes to any team driving job, you are going to be spending a lot of time with your partner. The close quarters of a cab can become cramped, and if you are there with someone who you are prone to fight or argue with a team can become as exhausting and dangerous as a solo trip. If you are thinking about a team driving job, it is important that you get along with and can enjoy time on the road with your partner as this is often the biggest con.
Driving Shifts: Some drivers prefer to drive at night when there is less traffic. Other drivers prefer the daytime for the nicer weather and easier visibility. With team truck driving jobs, it may be hard for both members of the team to drive during the time of day they like best and compromise has to be reached.
Trust: When it comes to team driving, you need to be able to trust that your partner has the skill needed to handle things on their own. While you are resting or sleeping, your partner will be responsible for safe driving and safely getting you to the destination, if you cannot trust your partner with this responsibility, this can cause many issues.
Apply for Our Team Driving Jobs Online
If you are looking for team driving jobs, RRR Transportation is hiring experienced team drivers for long haul routes. Apply today by completing our truck driver job application or contact us to learn more about our trucking opportunities.