Long Haul Drivers Wanted: Why There is So Much Demand for Long Haul Drivers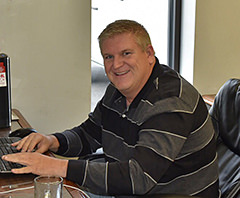 It is well known that long haul drivers have some of the most secure and rewarding careers in the country. But, have you ever asked why there are so many drivers wanted at trucking companies? The high demand for long haul drivers stems from a number of factors. Ultimately, the facts come down to that long haul trucking jobs simply are not right for everyone. However, for those that enjoy the challenges of long haul trucking, these jobs can offer a rewarding and profitable lifestyle.
Long Haul Drivers Wanted: It is All in the Numbers
Think about it this way: there are a little under 5 million CDL endorsements in North America. That is 5 million drivers in Canada, Mexico, and the United States combined. Meanwhile, the population of all of North America is almost 530 million. This means that only about one percent of people are even able to answer a drivers wanted ad, and an even smaller number of these individuals are looking for the long haul lifestyle. Therefore, while 100% of people in North America need goods at the store, their homes, or their businesses, less than 1% of people can actually work the long haul routes to get them there. When looked at this way, it is no surprise that long haul drivers are in such high demand.
Long Haul Drivers Wanted: Experience is Key
Long haul drivers do not have an easy job. They are required to put in long hours and experience stressful driving conditions everyday. A diesel truck can pull about 80,000 pounds, while most regular vehicles do not even weigh 8,000 pounds. This added weight and size, makes the job of a long haul driver even more challenging. With so much at risk, companies want to ensure that all drivers have the skills it takes to handle driving tractor-trailers on long haul routes. Therefore, they avoid hiring drivers who are inexperienced or have poor driving records. As a result, the experienced and skilled drivers find themselves in high demand when it comes to drivers wanted.
Apply for Long Haul Driving Jobs
Because of these reasons, and because trucking routes must run no matter what the economy is, many companies, like RRR Transportation, always have a drivers wanted sign in the window.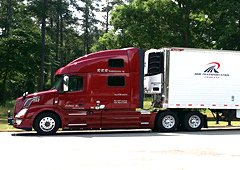 If you have at least two years verifiable over the road trucking experience and a clean driving record, we want to talk to you. Based out of Calhoun, GA, our routes run from Georgia and the Southeast to California and the Northwest. Our drivers average 2,500 miles per trip, and over 20,000 miles per month. All of this adds up to great pay, but we also offer a $5,000 bonus to established driver teams. RRR Transportation also provides the most efficient trucks so your loads are easier to haul and have a built in fuel savings, which allows us to offer discounts to our customers who keep coming back, and keep you busy.
If you are ready to come work for a company that values long haul drivers the way they deserve to be. Fill out our truck driver job application online or contact us by phone at 800-472-4714 today.