Truck Driving Jobs in Florida
Truck drivers have one of the most essential jobs in the world, transporting goods and commodities across the country. At RRR Transportation, we know the importance of good truck driving teams to complete long haul transportation services, and we offer some of the best truck driving jobs in Florida providing great pay and benefits to experienced team drivers.

We are currently hiring truck drivers in Florida to handle our long haul trucking services from the Southeast to the Pacific Northwest. If you are an experienced driver looking to get on the road with one of the best companies in the Southeast, our truck driving jobs in Florida may be right for you. Complete our truck driver job application online today or call us at 800-472-4714.
Trucking Jobs for the Best Driving Teams in Florida
RRR Transportation guarantees our customers the best long haul service of any trucking company in the Southeast. To maintain the caliber of service that we are famous for, we only hire the best and most experienced drivers for our trucking jobs in Florida.
Qualifications for Our Truck Driving Jobs in Florida
In order to qualify for our trucking jobs, drivers must:
Have at least two years OTR trucking experience – Our drivers know as well as we do that long haul trucking requires a certain level of expertise and a will that is ready for anything. Because we want to offer our customers the best, we require all drivers interested in our Florida truck driving jobs to have a minimum of two years verifiable over-the-road experience.
Be part of an established team - We rely on team drivers in order to offer the fastest deliveries and the safest routes for our long haul services. Team drivers can do double the work in half the time because one driver drives while the other rests, shortening delivery times and allowing drivers to rack up as many miles as possible.
Have a valid class A CDL and clean motor vehicle record - RRR Transportation is proud of our great CSA scores and we make safety a top priority. Therefore, we hire only those drivers with a proven record of safe driving.
Benefits of Our Florida Truck Driving Jobs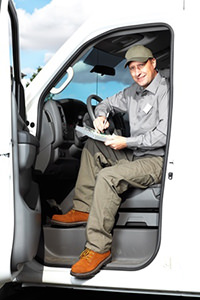 We offer some of the best benefits for our team drivers. From great pay to health insurance benefits and 401k plans, our long haul trucking jobs in Florida are some of the best available. Benefits include:
$5,000 sign on bonus for new driver teams
Great Pay
401k with company match
Full health insurance including medical, dental, and vision
No touch freight
Late model, well maintained company owned fleet
Apply for Our Truck Driving Jobs in Florida Today
If you think that you have what it takes to join our team, apply for our trucking jobs online by completing our truck driver job application online today. You can also call us at 800-472-4714 to learn more about what our jobs have to offer.