Truck Driving Jobs in Alabama
There is nothing better than the open road and the radio playing, except maybe also getting paid for it. At RRR Transportation, our long haul truck driving jobs in Alabama are your ticket to travel the country, experience the freedom of the open road, and have a secure financial future for you and your loved ones.

If you have what it takes to haul with the best and are interested in our trucking jobs, fill out our online truck driver job application today. You can also contact us online or by phone to learn more about our team trucking jobs available in Alabama.
Qualifications for Our Truck Driving Jobs in Alabama
At RRR Transportation, we promise our customers the best service in the industry. Whether they need dry goods transported from the Southeast to the Pacific Northwest or produce delivered across the country, our service goes beyond friendly faces and good prices. It means experts who know how to handle everything the road throws at them. Experience is key to our truck driving jobs because we need to know that you have a history of getting the job done right and can keep our customers coming back.
The main qualifications for our trucking jobs in Alabama include:
At least two years OTR trucking experience.
Established Teams - We hire only experienced team drivers for our truck driving jobs in Alabama. This allows us to focus on getting from point A to point B as fast as possible without compromising safety.
Class A CDL with clean motor vehicle history - A license is one thing, but safe driving is another. We have a great CSA rating, and we intend to keep it by hiring proven safe drivers who can ensure our customers that their shipments will be completed quickly and safely.
Benefits of Our Truck Driving Jobs in Alabama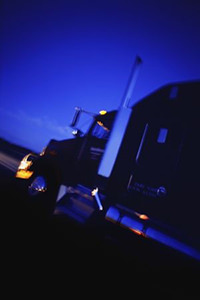 When it comes to hiring team drivers for our trucking jobs in Alabama, we want only the best. Therefore, we realize to attract the best, we must be prepared to provide top benefits to our drivers. Our complete benefits include:
$5,000 signing bonus for all truck driver jobs
401k with company match
Full health insurance with vision and dental
Long Routes - Our truck driving jobs in Alabama begin in the Southeast and end in the Pacific Northwest. Drivers can expect at least 2,500 miles each trip and 20,000 miles per month, with a paycheck to match.
New, well maintained trucks - RRR Transportation operates a company owned fleet of late model Volvo 780s. These beauties come with automatic transmissions, APU, and inverters. Plus, we ensure regular maintenance and check each truck before it goes out on the road. Therefore, when you sign up to drive for us with our Alabama trucking jobs, you will never have to be a mechanic also, as you can rely on your truck to run without breakdowns.
Apply for Our Truck Driving Jobs in Alabama
For team drivers all across Alabama, we promise to give you the miles and benefits you deserve in your trucking jobs. If you have the experience and the drive it takes to join our team, fill out our online truck driver job application online today or call us at 800-472-4714 with any questions.