Deciding If a Long Haul Trucking Job is Right for You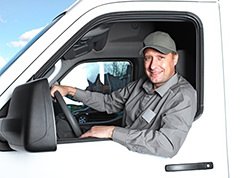 You know you want the freedom of being your own boss. You want to see all corners of the country and meet all kinds of people as a long haul truck driver. But, are you prepared for the challenges of over the road trucking? For many, long haul driving is an enjoyable and rewarding way of life. If you are up to the challenges, and read for the big rewards, a long haul trucking job may be the thing for you.
Highlights of Long Haul Trucking Jobs
In the OTR trucking industry, no one gets paid as well as long haul drivers. Drivers are paid by the mile, and the most miles go to those experienced drivers who are willing to drive long routes across the country. Additionally, because long haul companies want to keep their best and most experienced drivers around "for the long haul", the best companies will provide benefits like a 401k and full health insurance. Therefore, while you may not be at a desk 9-5, you still get the security of an office job.
Trucking jobs afford a driver the ultimate control over their lifestyle. Your pay is determined by how much you want to drive. The more miles you commit to and the more you get them done on time, the more you will make. You do not have to wait for the company to give you a raise or overtime to make more money.
Drawbacks of Long Haul Trucking Jobs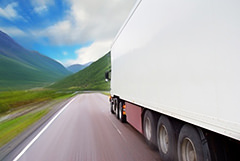 With the long miles that over the road trucking brings, obviously there will be time away from home. This leads to one of the primary concerns that drivers have when considering long haul routes, which is the fact that they will be out on the road alone for days or weeks at a time. However, with team driving jobs becoming more and more common, drivers often choose to drive long haul routes with a friend or family member or as a husband and wife team. This not only makes the ride easier and allows drivers to rack up many miles, it gives drivers some company while on the roads and cuts back on what you miss out on as a truck driver away from home.
Additionally, some people like the pace of coming in, doing 8 hours of menial work, and going home. Trucking jobs are not for people like that. If you are ready to work hard and put in the time, you are ready for a long haul trucking job. If you want to get by doing the bare minimum, you are better off looking elsewhere.
Apply for Long Haul Trucking Jobs
If you have determined that the huge potential rewards of long haul driving outweigh the drawbacks and you are ready to see the country as an over the road trucker, RRR Transportation has a long haul job for you. Fill out our truck driver job application online today or contact us to learn more.