Refrigerated Produce Delivery & Shipping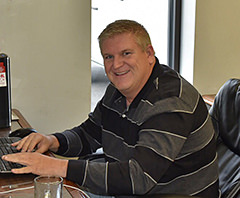 The fertile fields and orchards of the West Coast provide much of the produce available throughout the United States. At RRR Transportation, we are proud to carry the freshest fruits and vegetables from throughout California and the West Coast to markets across the country. With our reliable company owned refrigerated trucks and experienced team drivers, we promise reliable and timely delivery. To find out more about what makes RRR Transportation's produce delivery standout from the others contact us or request a freight quote today.
Why Choose RRR for Produce Delivery Services
At RRR Transportation, we believe that our customers grow the finest produce in the country, and it is important that their products be cared for throughout transportation and be delivered fresh. Therefore, we pride ourselves on providing produce delivery that is as fine as the fruits and vegetables we carry.
Perhaps the most important aspect of delivering produce is adequate temperature control. Old trucks mean old refrigerators, which can lead to temperature variances, or worse, breakdowns. These scenarios can lead to spoilage and reduced profit for producers. However, at RRR Transportation we utilize a reliable fleet of late model German-Engineered Volvos, which have the most advanced and reliable refrigeration units available. Our trucks are well maintained in order to ensure that our produce delivery services maintain cold produce from the day we pick it up until the day we drop it off.
All of our trucks and trailers are subject to weekly inspections and maintenance. In regards to delivering produce, this means we are regularly checking and repairing the refrigeration units on our trailers to guarantee your produce is held at the perfect temperature.
Timely Produce Delivery Means Fresher Produce
An additional factor to consider when looking for a long haul trucking company to provide produce delivery across the country is timeliness. RRR Transportation relies on a team driving system for all of our long haul trucking loads. This team driving approach allows us to cut delivery times in half as there is no need for the drivers to stop to rest. Because we effectively double the amount of time spent driving during the day, our produce delivery services can guarantee more on-time deliveries, and fresher produce to your customers.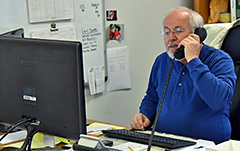 In addition, we use the latest technology to allow our customers to track shipments. We provide every client with tracking information about each shipment. This real time tracking software allows you to be fully in-the-know about exactly where your delivery is and when it will arrive. Therefore, you can better manage your schedule as you know exactly where each shipment is and how long each delivery takes.
Learn More About Our Produce Delivery Services
With RRR Transportation and our produce delivery services, you can be certain that your fruits and vegetables will arrive on time and as fresh as the day you picked them. Our advanced trucks, excellent teams of drivers, and innovative refrigeration and tracking technology are the perfect combination for fast, fresh deliveries.
To learn more about our services contact us or request freight quotes online or by phone today.