Real-Time Load Tracking & Temperature Management for Freight Shipping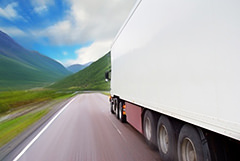 With the advanced technology today, it seems like nearly everything is traceable. From online shopping to weather radar, it is easy to get real-time updates on nearly anything. So, shouldn't this be true for your trucking company as well. At RRR Transportation, we want to change the way people think of freight shipping. With our experienced team drivers and our use of our innovative technology, we know we can make it happen. We utilize the latest in freight shipping and tracking services to allow you to track each over the road shipment with us from beginning to end.
Contact us today to request freight quotes and to learn more about our real-time load tracking and temperature management for over-the-road freight shipments.
What is Real-Time Load Tracking
We have invested in advanced technology to make our trucks fully trackable in real-time. For each shipment, our clients are given a login code that allows him or her to see exactly where the truck is and how much progress has been made. By giving clients access to this information, we are taking the guesswork out of freight shipping. Gone are the days of knowing only where your truck was the last time it checked in. With our software, your truck never goes off the map.
Benefits of Real-Time Tracking of Freight Shipments
Peace of Mind: We understand that a lot of people are counting on your freight shipments. Not only must you make sure your products get to customers to keep your company thriving, employees need to know when they can expect a shipment so they can manage time well and be productive. Our real time freight shipping tracking gives you peace of mind so that you can manage your business accordingly.
Ready for Anything: We take the best care of our trucks and trailers with regular maintenance and service at least once per week, but accidents can still happen. Luckily, our tracking system means you can be alerted of problems with your freight shipments as soon as they happen and can prepare your supply lines accordingly.
Save Time: Materials that our trucks can haul range from building materials and lumber to produce and medical supplies. These things are crucial both to consumers and to production lines. When you are on a tight schedule and need to know where everything is, the last thing you want is to have to call a trucking company to find out how your freight shipments are going. Our tracking system makes freight shipping as smooth as possible.
Contact Us to Request a Quote for Freight Shipping Service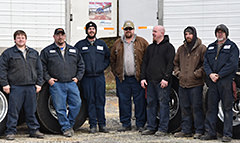 When you want to know where your shipments are at all times, RRR transportation is the company to call. By using the latest in technology and equipment, we promise trucking in the 21st century, and we will make sure you never have to guess about when your shipments will arrive again. To learn more contact us or request a freight quote online or by phone.