Choosing the Best Trucking Jobs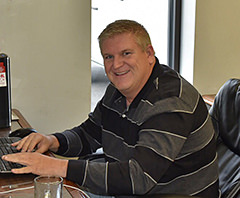 It seems that there are truck driving jobs available on every corner. Companies need to reach new customers and expand supply lines, and they need truck drivers to make that happen. But, when it comes to finding the companies who are willing to give truck drivers the compensation and respect they deserve for their hard work, the task of finding the best trucking jobs becomes more difficult. While it might seem like the best trucking jobs are the ones that pay the best, there are other factors that should also affect your choice for the best truck driving job.
Factors to Consider When Choosing the Best Trucking Jobs
We can all agree that money is very important when it comes to any job, and the trucking industry is no exception. Nevertheless, how much money is your sanity worth? When looking for the best trucking jobs it is important to look at many factors including pay, benefits, driving conditions, and more. The following are some key factors you may want to consider.
Outside Responsibilities: Do you mind driving for a company that has you loading and unloading as well as driving? Or would you rather let someone else handle the heavy lifting? Outside responsibilities like this can play a major role in your choice of the best trucking jobs. It is important that you look at a company's policies and understand what additional responsibilities you may be responsible for.
Long Haul vs. Regional Routes: Most truck driving jobs pay drivers by the mile. While, it might seem like doing regional deliveries close to home is a good idea as this allows you to get home more frequently, when you consider how much more slowly you rack up miles due to traffic and short routes you may realize that long haul trucking jobs are a better choice if you are trying to make big money. Ultimately, this is a decision that you will need to consider and make on your own. Choosing the best trucking jobs, whether long haul or regions, will vary based on your personal circumstances.
Team vs. Solo Driving: Most long haul drivers have the choice between team or solo driving. Team drivers often rack up more miles as one driver can rest while the other drives. This allows for maximum miles in minimum time. Team driving is also great for teams of spouses, siblings, or friends who enjoy the company of another when out on the road. However, team driving means sharing a small space with another person and putting your trust in the others hands, so this may not be the best truck driving jobs for everyone.
Condition of Trucks: When looking at different truck driving jobs, drivers can often choose between leasing a truck or driving company owned trucks. Driving company owned trucks means less hassle for drivers. However, it is important to consider the condition and age of the trucks and how regularly they are serviced and maintained, as breakdowns can lead to unwanted delays.
Consider RRR Transportation for the Best Trucking Jobs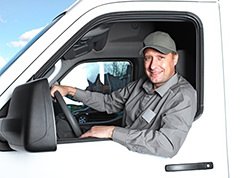 RRR Transportation is always looking to hire the best team drivers for our long haul trucking jobs. Because we hire the best, we always seek to provide the best. We reward our drivers with provide great pay, 401k plans, insurance benefits, and over 20,000 miles per month to our trucking teams.
If this sounds like your idea of the best trucking jobs, complete our truck driver job application online to apply today.