Becoming a Team Truck Driver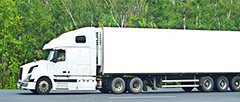 Long haul trucking is one of the most difficult but most rewarding jobs in the United States. Our great nation has fantastic landscapes and a strong economy, and truck driving allows you to experience and add to them both. However, for some, one of the greatest challenges of long haul driving is the loneliness that comes with it. Team truck driver jobs solve this problem by allowing you to develop a sense of companionship with your partner while on the road and away from home for long stretches.
Factors to Consider with Team Truck Driver Jobs
If you have been driving over the road with a CDL, chances are you have probably encountered driving teams while out on the road. Have you ever thought of becoming a team truck driver? The benefits of the team driving system are innumerable to drivers, customers, and trucking companies. Safety, speed, and reliability increase while fatigue, delay, and complications decrease. However, while the benefits are great, team driving is not for everyone. Therefore, it is important to carefully consider whether team driving is right for you before making the transition. By following a few guidelines and considering the factors below you can become a team driver without jeopardizing your career.
Find the Right Partner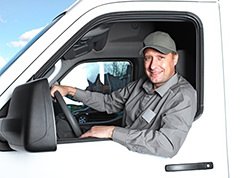 When a truck driver wants to become a team driver, it is important to find the right partner. This needs to be someone that they can trust and get along with for long periods. You and your spouse or friend might get along fine off the road, but when things get tense how do you hold up? It is important that you know exactly how you work with someone else before you become a team driver with him or her.
Find the Right Company
While the benefits of team truck driving can be huge, not every company is equipped for or interested in a team driving system. Make sure you find a company that has room for a team. Preferably, you should find a company that only hires teams so that everyone on the company is on the same level, and no truck driver feels as though any other gets special treatment.
Establish a Balance
Before setting out on the road, you and your teammate need to sit down and work out who prefers to drive during what hours, and who is best suited to different road conditions. Every truck driver has a different skill set and it is important that you know your strengths and weaknesses so that your team can maximize mobility and profit.
Understand the Laws
Team truck drivers can get more done because they make less stops and one driver can drive while the other rests. However, there are still important safety rules and limitations that apply to driving teams. It is important for all team drivers to know which laws and regulations apply to team drivers.
Apply for Team Truck Driver Jobs at RRR Transportation Today
If you are looking for a team driving job to help you get the most out of your truck driving career, RRR Transportation may be a good choice. Contact us for answers to any questions you may have or complete our online truck driver job application today to apply for our team driving jobs.