Tips for Comparing Trucking Companies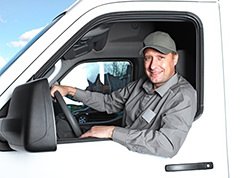 When it comes to looking for the best trucking jobs, any driver knows that finding good trucking companies is about more than just money. Other factors involve how a company treats their drivers, the benefits they offer, the equipment and technology a company uses, and so much more. All of these factors should be considered when looking for truck driving jobs with various trucking companies. By comparing these factors, you will be able to determine which trucking companies have the most to offer you and which step is best for your trucking career.
How to Compare Trucking Companies When Finding a Trucking Job
Look at the Equipment
Some trucking companies prefer to hire owner/operators who own their own trucks or will lease from the company. This usually works in favor of the trucking company, as it is your truck so the company does not have to worry about money for repairs, fuel, and maintenance. While per mile compensation might be better, it is important to realize that there are more responsibilities and hassles that can come with owner operator trucking. If you choose this route, these responsibilities must be something you are prepared to handle.
In the cases, where trucking companies provide drivers a fleet of company owned trucks, it is important to consider if the trucks will be reliable. Does the company offer late model trucks and trailers? Do they perform regular maintenance checks and repairs? Do they take advantage of the latest technology? If the trucks are old and prone to breakdowns and failed inspections these can create hassles that just get in the way of you being able to do your job.
Is the trucking company invested in fuel efficient technology? Going green is not just a buzzword anymore. There are real advantages to an efficient fleet. Increased aerodynamics mean better fuel economy and easier to handle loads. Smartway carriers are committed to taking advantage of the latest and great aerodynamic technologies, which makes for smoother hauling trailers. Additionally, high fuel costs can drive customers away, but fuel-efficient trucks mean savings for the company and savings for the consumer, which guarantees more work for the drivers because customers keep coming back.
Look at the Benefits
It is also important to look at the benefits that truck driving companies offer to their drivers. From the benefits packages available, it is often easy to tell which companies truly respect and appreciate their drivers. Companies that offer the best benefits are usually the ones that can attract the best drivers. Can trucking companies guarantee big miles or big mileage rates? Do they offer 401k plans? Does the trucking company provide health insurance benefits including dental and vision? Are any other benefits available?
Contact RRR Transportation to Find Out About One of the Best Trucking Companies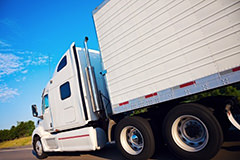 As a leading long haul trucking company based out of Georgia, RRR Transportation expects a lot from our drivers. We require real world experience, a clean driving record, and an established team system. However, in return for those requirements, we offer the best benefits to our drivers. We provide full health insurance, great pay, 401k benefits, and maintain a fleet of late model Volvo 780's.
Complete our truck driver job application today to learn more about how we compare to other trucking companies.