Team Trucking Jobs: Choosing a Partner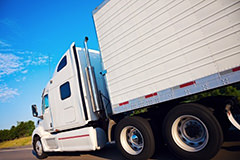 The team driving system is a great way for trucking jobs to be more efficient. Long routes are completed faster, deliveries are completed on time or ahead of schedule, and drivers accumulate more miles more quickly. However, team trucking jobs are not for everyone.
One of the most important factors influencing whether a driver can be successful at team driving is the choice of a partner. It is important to know your teammate well before you get on the road and to make sure that you can get along and work well with your partner. This ensures a smooth and stress free process for every route.
Selecting a Team Driving Partner
Below are some important factors to consider when picking the best partner for team trucking jobs.
Complimentary Personalities
It is been said way too often that "opposites attract," and while this might be true, it's very important to know how well you actually get along with someone before getting in the cab for a cross country route. Trucking jobs come with all kinds of stress and challenges. You need to know how you and your teammate react under pressure, and how you can help each other through difficult situations. It also would not hurt if you both agree on which radio station to listen to.
Complimentary Skills
One of the most noticeable improvements of the team driver system over regular trucking jobs is the improvement in safety. More rest and less pressure to cheat to make deadlines means less driver fatigue and fewer accidents. However, when selecting a team driving partner you need to know your teammate's strengths and weaknesses. If both you and your partner find driving in the dark difficult, you may need to rethink who you are sharing your trucking job with. The best trucking teams compensate for the weaknesses of the other.
Complimentary Goals
Having similar goals with your partner is also an important factor. If you are trying to push yourself to the limit to get as many miles as possible each week, and your team driving partner is only looking for the minimum, it may be time to reconsider your partner. Additionally, if you want to stay with a company until you retire because of the great benefits provided for their truck driver jobs but your teammate only plans to stick around for a few years before switching to another company, you will probably want to make different partner selection. Trucking jobs are exactly as rewarding as you make them, and it is important to select a team driving partner who is on the same page as you.
Apply for Team Trucking Jobs with RRR Transportation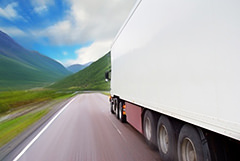 At RRR Transportation, we have team trucking jobs available for experienced driving teams. We hire only team drivers, and believe that team driving can be rewarding for our drivers as well as our company. To learn more about our team trucking opportunities, contact us online or by phone today. You can also fill out our truck driver job application to apply online today.